TC-20 1.25mm/2.5mm Fiber Cleaning Pen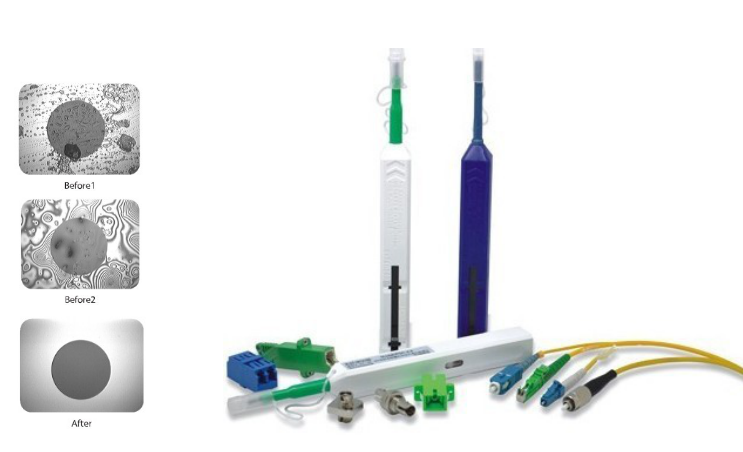 I. Brief Introduction
TC-20 Optical Fiber Clean Pen is a kind of cleaning tools with high-performance and new-type fiber adapter. There is thread inside of the fiber clean pen for cleaning front surface. It is designed to specially work well with the female connectors on patch cords. This instrument cleans the ferrule end faces removing dust, oil, and other debris without nicking or scratching the end face. The clean pen is specially designed to clean the SC/PC/ST (PC, APC, UPC) or LC/MU (PC, APC, UPC) connector. The operation of cleaning pen is easy and exact. Otherwise, it will keep the low cost for a long time. Its working life is more than 800 times.
II. Main Features
--800 application of a pen
--Compliant with EU/95/2002/EC Directive (RoHS)
--Apply to 2.5mm universal, SC/FC/ST (PC, APC, UPC) or 1.25mm, LC/MU (PC, APC, UPC) connector
--Simple operation
III. Structures
| | | |
| --- | --- | --- |
| No | Part Name | Function |
| A | Tip | Lead the cleaning cloth to the optical connector end face. |
| B | Nozzle | Lead tip to the optical connector end face. |
| C | Lock Button | Push the button to extend and contract the nozzle. |
| D | Outer Shell | Push the outer shell to clean the connector |
| E | Guide Cap | Acts as dust cap or cleaning adapter for connector plug. |
| F | Indicator | Provides indication of remaining cleaning cloth. |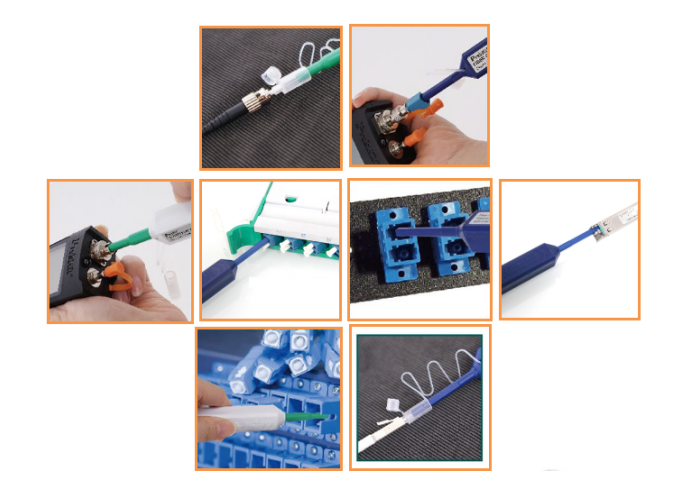 IV. Operating Procedures
FC/SC/ST Application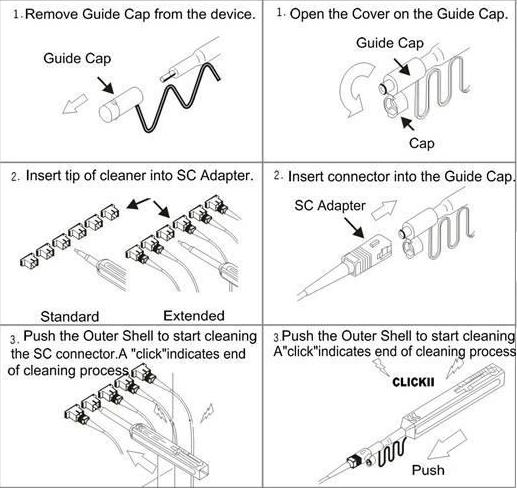 MU/LC Application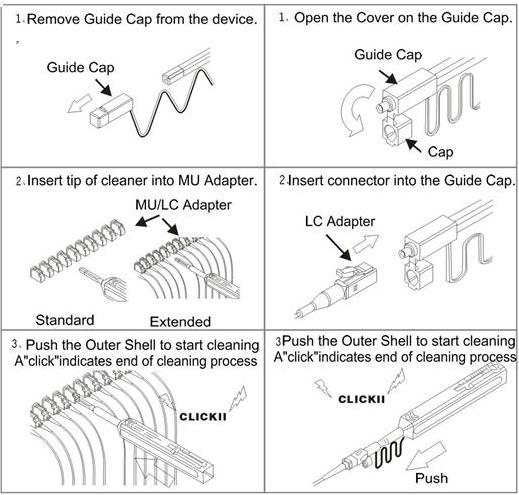 V. Ordering Information
2.5mm: FC/SC/ST Cleaner Pen, universal 2.5mm;

1.25mm: LC/MU Cleaner Pen, universal 1.25mm.




VI. Package