TC-90 OTDR Launch Cable Box
TC-90 OTDR LAUNCH CABLE BOX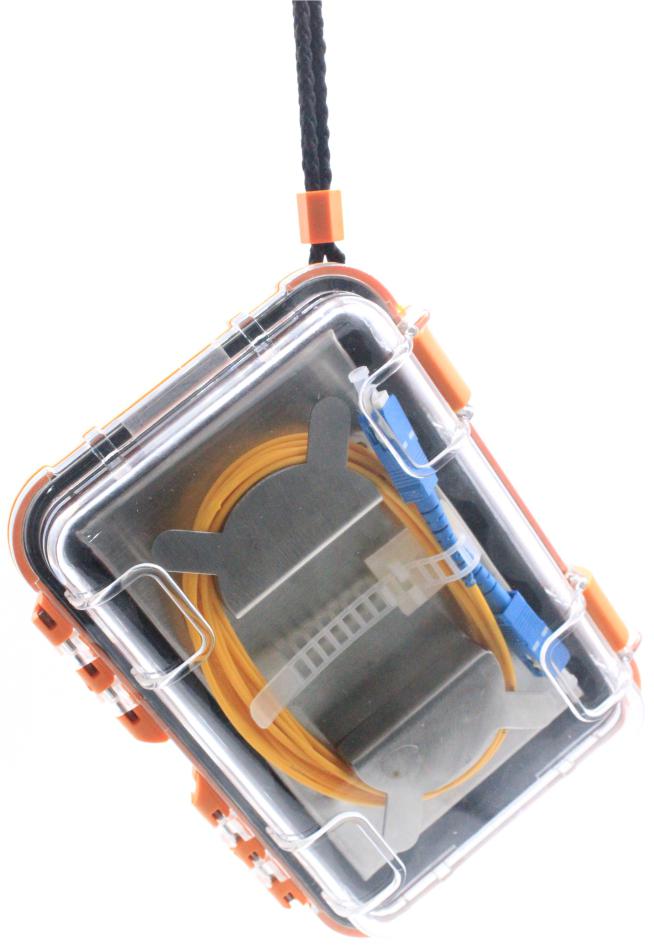 I. INTRODUCTION
TC-90 is designed to aid in the testing of fiber optic cable when using an OTDR. Our OTDR Launch Cable Box is used with Optical Time Domain Reflectometer (OTDR) to help minimize the effects of the OTDR's launch pulse on measurement uncertainty. TC-90 is available in many different configurations and fiber lengths. It can test with the cover closed.
II. FEATURES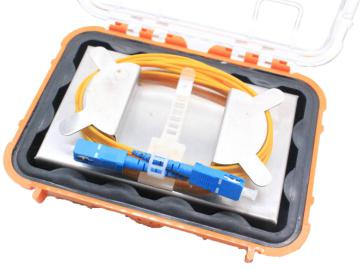 -- Use professional "Corning Fiber"
-- Specially processed connector
-- Can test with the cover closed
-- Auto Purge Valve for changes in altitude and temperature
-- Non­metal construction will not dent, corrode, or conduce electricity
-- Compound latch for positive seal and easy opening with locking feature
-- Water and dust prove allowing the unit to be taken into almost any environment
-- Pulse Suppressor, Launch Box, Delay Line, Installation/Testing, Training, Calibration
-- Each product passes the OTDR calibration test before factory; loss value is less than 0.5dB/km.
-- 500M/1KM Fiber length, SM/MM fiber type, connectors are offered according to your request.
III. SPECIFICATIONS
TC-90 OTDR Launch Cable Box

Length

500M

1000M

Dimension

210mm*110mm*57mm

Weight

0.8kg

Case Material

SR Polypropylene

Fiber Type

Single Mode Fiber 9/125μm(G.652D/G.657A)

Multi Mode Fiber 62.5/125μm (OM1)

Multi Mode Fiber 50/125μm (OM2)

Connector Type

SC/UPC, ST/UPC, FC/UPC, LC/UPC, SC/APC, ST/APC, FC/APC, LC/APC E2000/UPC, E2000/APC

(choose at will)

Typical Loss

<0.5dB/1km

Operating Temperature

-40℃ ~ +55℃
IV. TEST WITH COVER CLOSED
The highlight of our TC-90 OTDR Launch Cable Box: can test with the cover closed.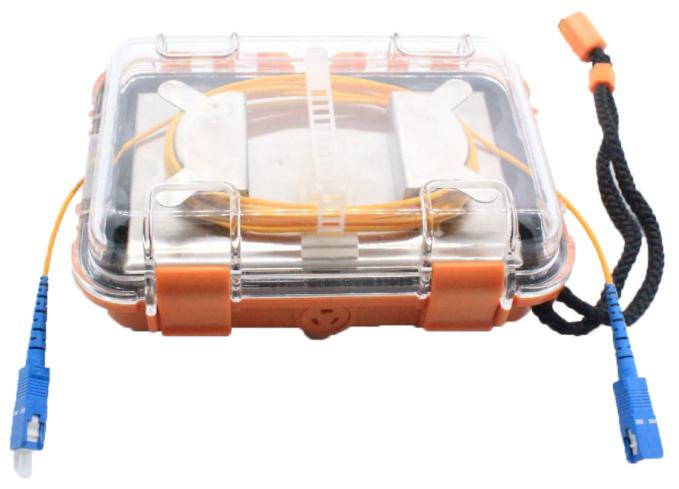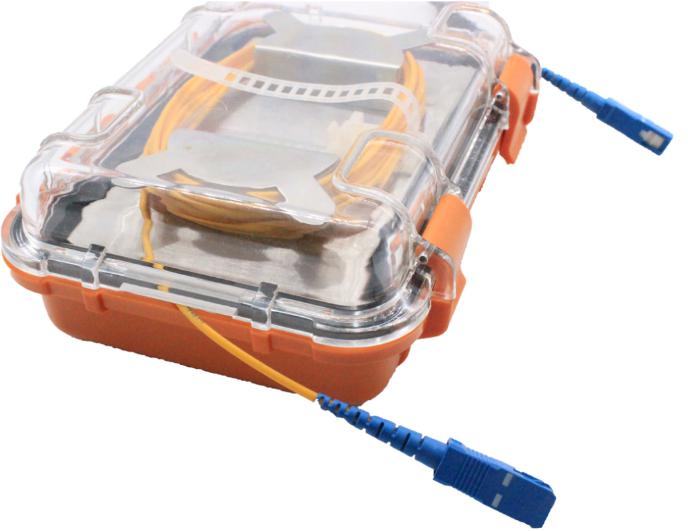 V. PACKAGE
NO.

ITEM

QTY.

1

TC-90 OTDR Launch Cable Box

1 PCS

2

Carrying Box

1 PCS

3

Test Report including:

3D Test Report

OTDR Test Report

Insert Return Loss Test Report

1 PCS
VI. ORDERING INFORMATION
Please kindly choose the proper Fiber Length/Fiber Type/Fiber Connectors that you need.