TC-288 SM+MM OTDR
TC-288 ADVANCED SM+MM OTDR
Dual-Wavelength, Three-Wavelength, Four-Wavelength

1310/1550, 850/1300, 1310/1490/1550, 1310/1550/1625, 1310/1550/1650, 850/1300/1310/1550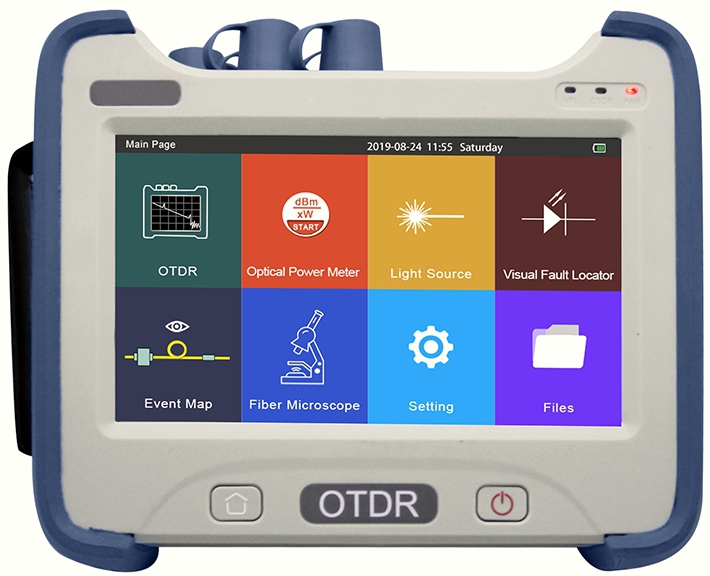 I. INTRODUCTION
TC-288 series Optical Time Domain Reflectometer (OTDR) is the new generation of intelligent meter for the detection of fiber communications systems. With the popularize of optical network construction in cities and countryside, the measurement of optical network became short and disperse, TC-288 is specially designed for that kind of application, its economic and also have outstanding performance.
TC-288 series OTDR can test dual wavelengths, three wavelengths and four wavelengths: 1310nm/1550nm, 850nm/1300nm, 1310nm/1490nm/1550nm, 1310nm/1550nm/1625nm, 1310nm/1550nm/1650nm and 850nm/1300nm/1310nm/1550nm.
TC-288 series OTDR is mainly used to measure the length, loss and connection quality of all kinds optical fiber cables. It can also be widely used in engineering construction, line maintenance & testing, emergency repair, the development and production of optical fiber cables.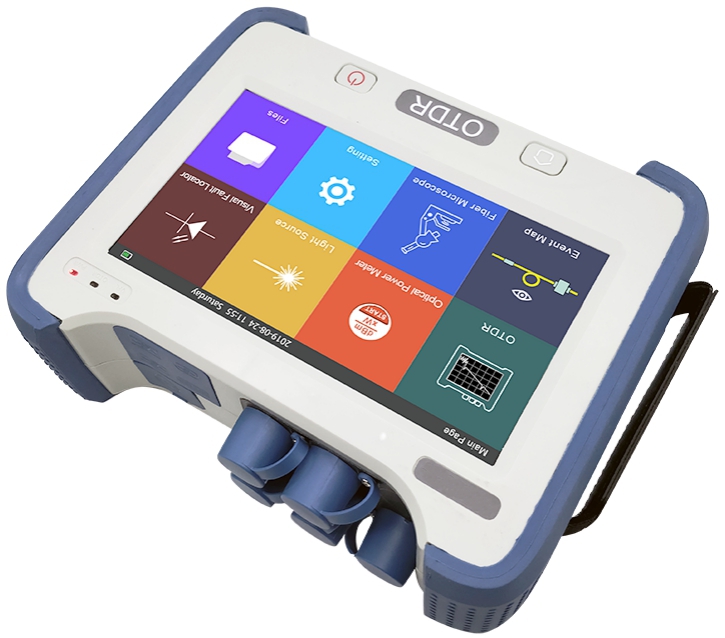 II. FEATURES
-- Integrated design: smart and rugged
-- Small and light: easy to carry
-- Battery indicate function
-- Long working hours for outdoor operation
-- Warning function could prevent OTDR damaged from optical signal
-- Multi-measuring mode, simple to use, finish measurement by just one button
-- Real-time measuring function: convenient to monitor the splicing process
-- Integrated with 8G internal memories: store more than 80000 groups of curve
-- Provide data simulation software to process, generate and print report
-- 1625nm online detection module with filter is available as an option for an online FTTx/PON detection
-- Standard function: OTDR, Visual Fault Locator, Optical Laser Source, Optical Power Meter
III. MAIN MENU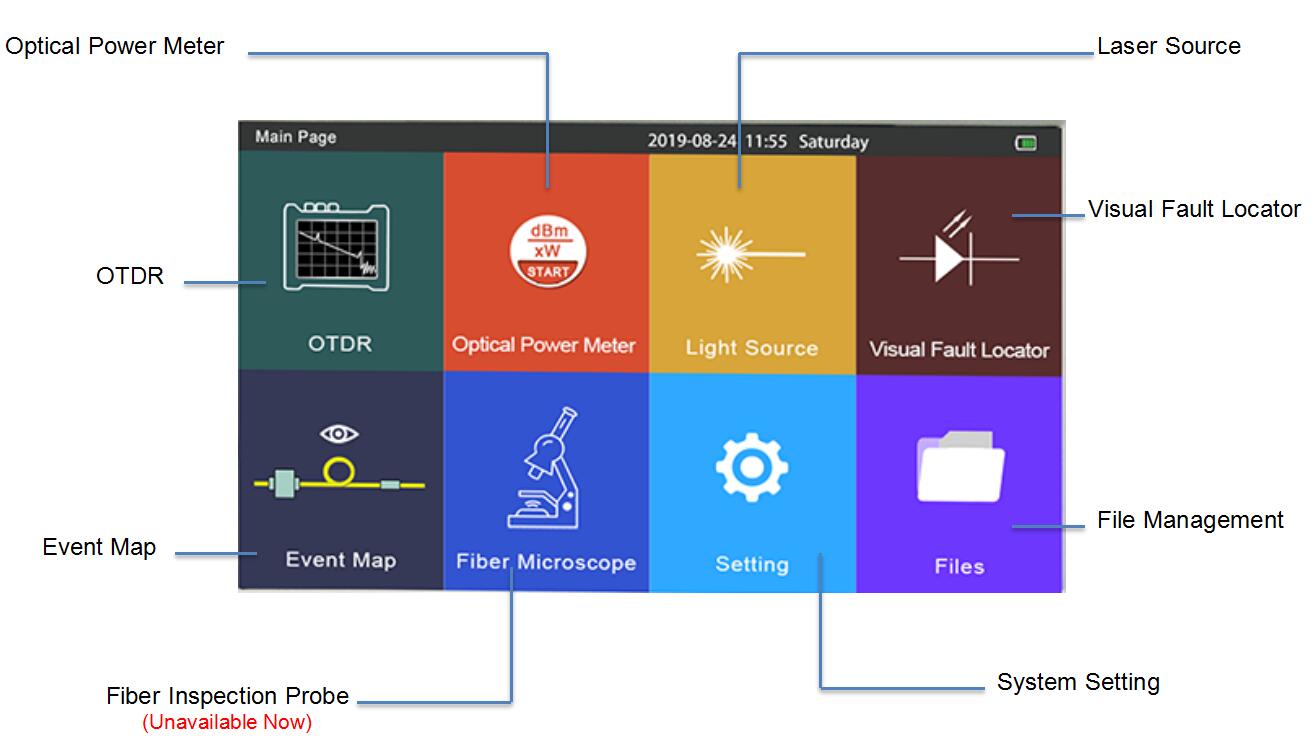 IV. PORTS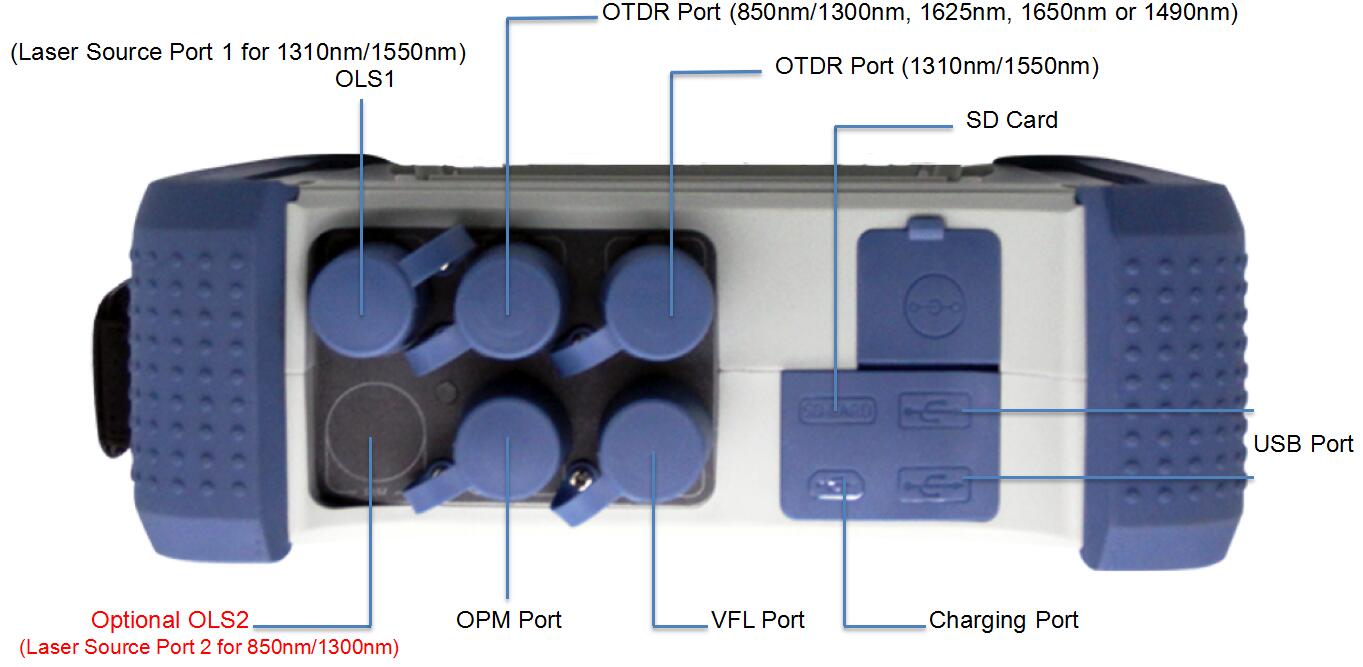 V. SPECIFICATIONS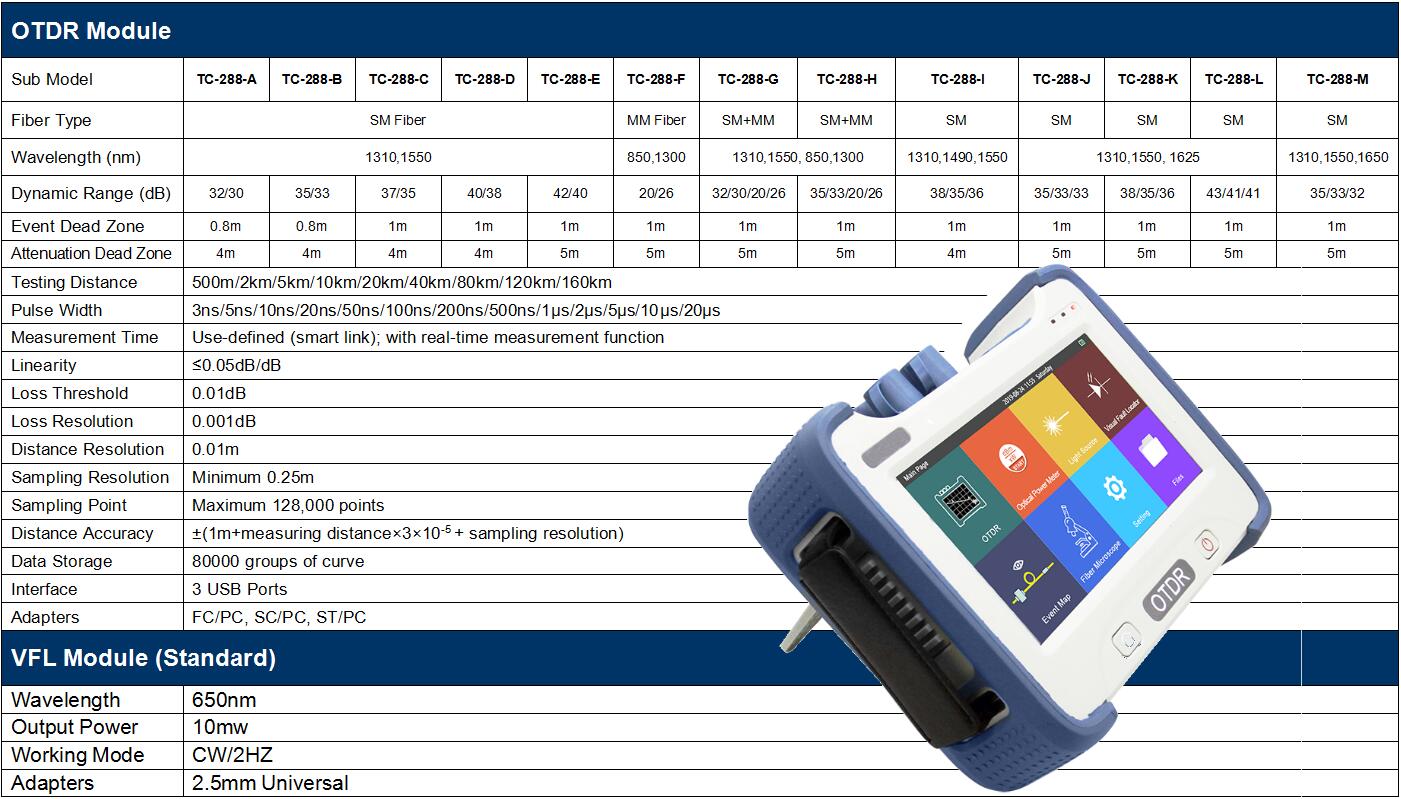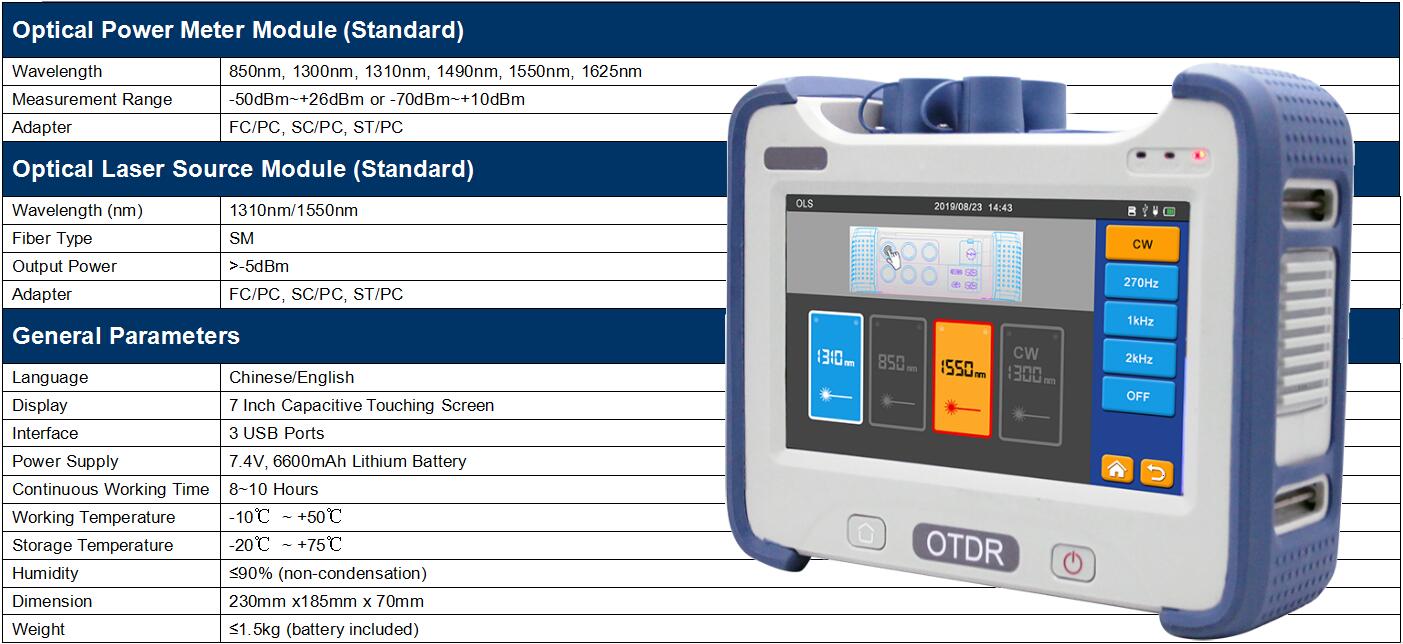 VI. APPLICATIONS
-- Measure the loss of splicing points, optical connectors and adapters.
-- Measure the loss of single fiber or cable
-- Measure the length of cable, set different refractive index for various fibers.
-- Locate the position of broken point, optical connector and adapter.
-- Measure the discrete reflection ratio between SR points.
-- Measure return loss for whole fiber circuit including connecting points and s points.
VII. ORDERING INFORMATION
Please kindly choose the proper sub-model which you need.